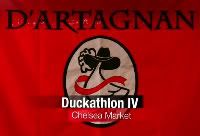 CMN Video: D'Artagnan's Duckathlon
Video coverage from our visit to D'Artagnan's "Duckathlon" at Chelsea Market. We learn about the competitive events, from crepe flipping, testicle identification, rapid milkshake drinking, and more. We also speak with several of the teams.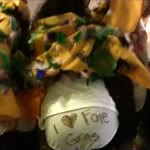 Warning: Line cooks sometimes get a little rowdy when they unwind and use "choice" words. Hopefully, you can supply your own "bleeps" at the right moment! (Don't worry, it's just one)
A production of
The Culinary Media Network
.
www.culinarymedianetwork.com